Arranging your girl's room in the best way possible is a sign of good parenting. You should choose the quality decorative items and accessories. Each and every thing that you place in your baby's room is important and must not compromise her safety. Apart from design, furniture and wall painting please consider her curtains. Here is a guide on the simple but vital considerations you should keep in mind when shopping for nursery curtains for your girl: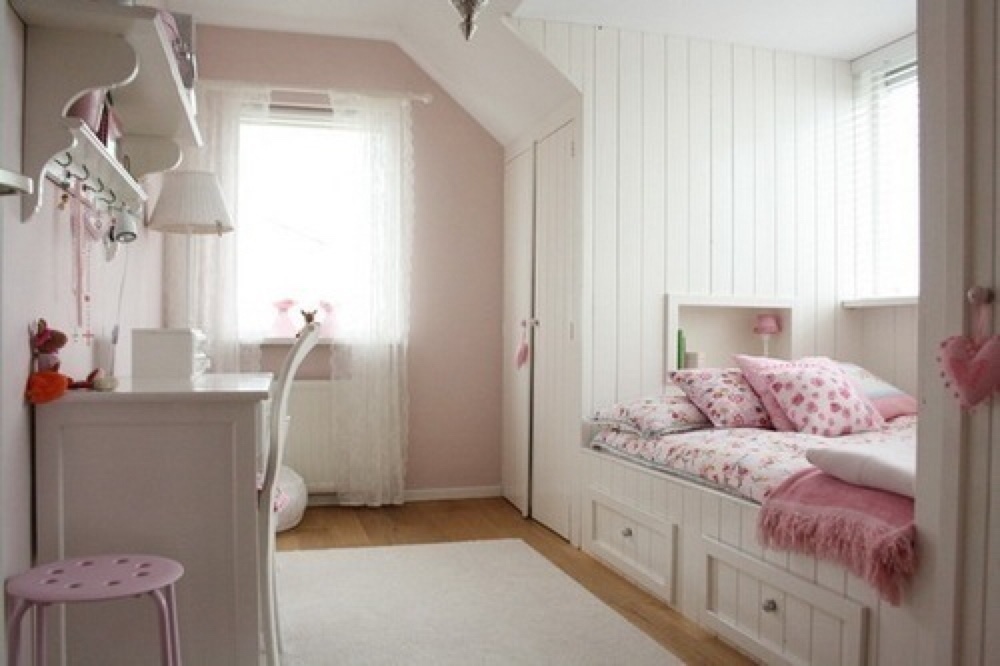 Color
The color preferences for your baby girl changes with age. She will love certain colors at her tender age and grow to love something else. However, be keen on the colors she will love despite her progress in age. You should know that small girls love patterns and bright colors. Picking toy-themed or cartoon curtains is a wise decision. To add to that, asking the opinion of your little angel if she is in a position to contribute will reduce the decoration hassle.
Safety
The safety of your child should be given paramount consideration. Lightweight nursery curtains are the best pick. This is because your girl will pull them as she plays. Moreover, as she grows big they will be used as hideouts during playtime. These dynamics demand that you buy light curtains so that accidents are minimized as much as possible. Your curtains should not contain minute detailing that the girl can pick up and swallow.
Material
Fabric material is the major determinant of the amount of light the room will receive. Use thicker materials in well-lit rooms. This can be helpful if you want your small turtle to sleep peacefully when it is still early. It is also convenient to girls who wish to create an intimate or mysterious environment in their rooms. Furthermore, delicate fabrics and bright colors should not be used in such rooms because they will wear out rapidly and fade.
In addition, natural fabrics are a lovely step when purchasing nursery curtains that best suits your girl. However, natural silk is not good for your girl because of its delicate nature does not allow often washing. Washing should be easy and the material has to hide some dirt. Most lightweight materials will help your child avoid allergies if any including allergy to chemicals, dust mites and dyes.
However, excessive light can be controlled using heavy or preferably transparent nursery curtains for your lovely girl. Shutters, as well as blinds, can be a great investment for your girl's room.
Fun
Fun is the center of children's growth exploits. The curtains should be able to make your little girl happy. She is the main reason you bought the nursery curtains. They should be a spring of joy whenever she looks at them. Emoji decorations can be applied to your curtains to make them appealing. This should be done putting in mind the safety of your treasure.
Size
There are curtains for girl nursery that are large while others are small sized. How you land a size is based on your design intentions and the general room design. Longer curtains increase the risk of your toddler holding on them. Choose a reasonable size.